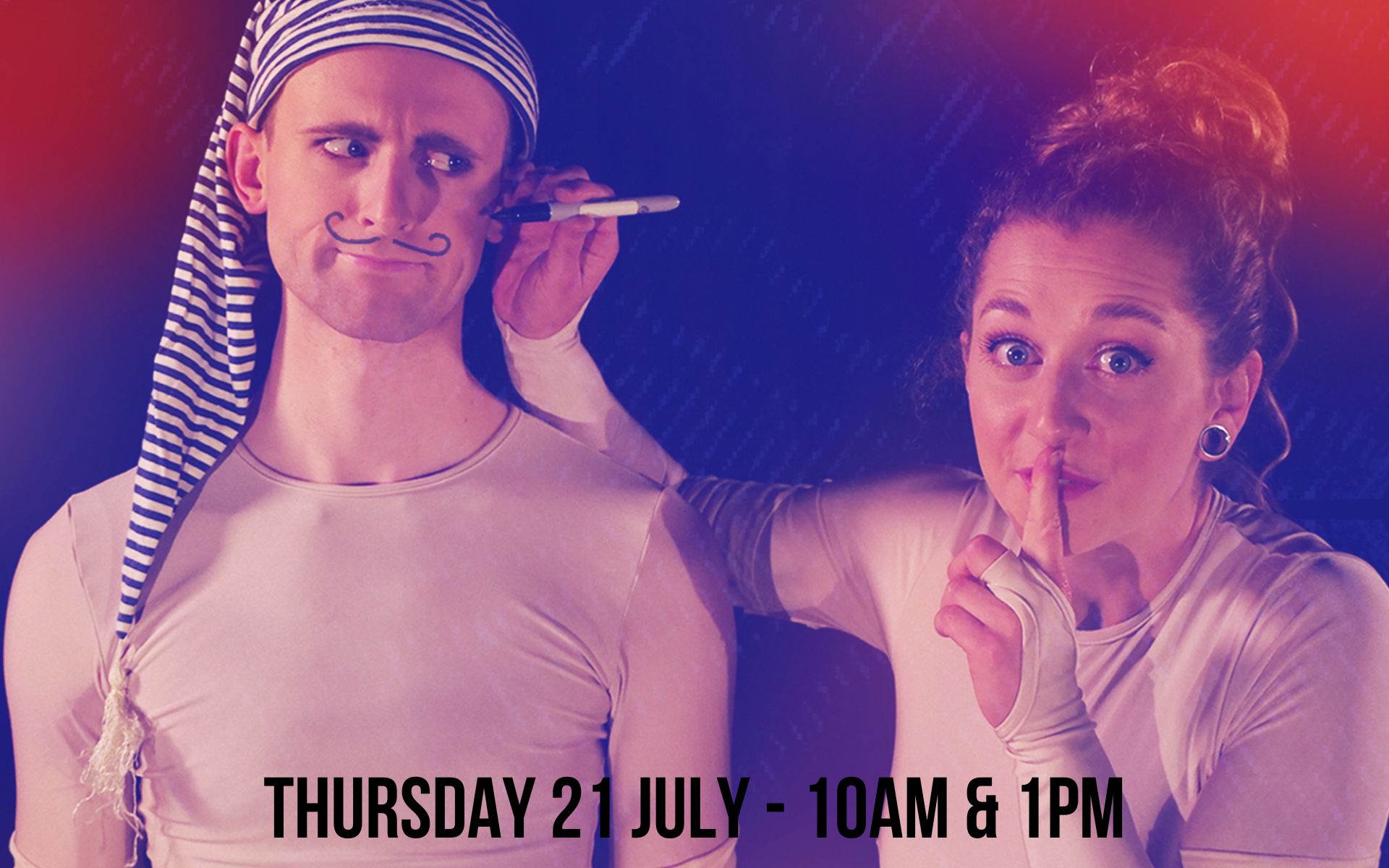 Thursday 21 July 10am & 1pm
Adult – $30.00
Child – $15.00
Concession (Proof of concession required) – $20.00
Family Pass (1 adult 2 children) $54.00 
+Booking fees of $2.50 p/ticket
Step into our wildest dreams these school holidays!
So much better than a sleep in, this beautiful, skillful and surreal performance combines
aerial circus, projection art, and comedy. You can never be sure what is real and what is
dream, as real-life and imagination are effortlessly woven together into a show for the
whole whānau. Performed by aerial circus artists Imogen Stone and Jackson Cordery.
"An ethereal marriage of comedy and skilled acrobatics sure to entertain and delight" –
Jodi Wright, Programmer
Dream Garden celebrated huge crowds at World Buskers' Festival in 2019 and 2020, as
well as HighLight: Carnival of Light 2018 and three consecutive Paihia Summer Festivals. In
2022, the production tumbles out of bed from a two-year hiatus to present a magical
dreamscape in Wellington, Taupō, Hawke's Bay, Tauranga, and Carterton.
Colossal are Wellington's own premiere circus company, as seen on TVNZ's 60 Seconds,
and creators of smash-hit productions such as Laser Kiwi, IDIOM, and Fool Steam Ahead.
Experts at combining comedy and circus into jaw-dropping performances accessible for all,
Dream Garden is an awe-inspiring dance of circus and light suitable for ages 6+.
"Hands down one of the best shows at Bread and Circus World Buskers Festival 2019" -Strut & Fret Production House
Dream Garden performs two matinees on the on Thursday 21 July for the school holidays.
Adults are welcome to attend without little ones. With stunning design and breath-taking
performances, there is something magic for everyone to experience.
Two performances only. Don't snooze on buying tickets!