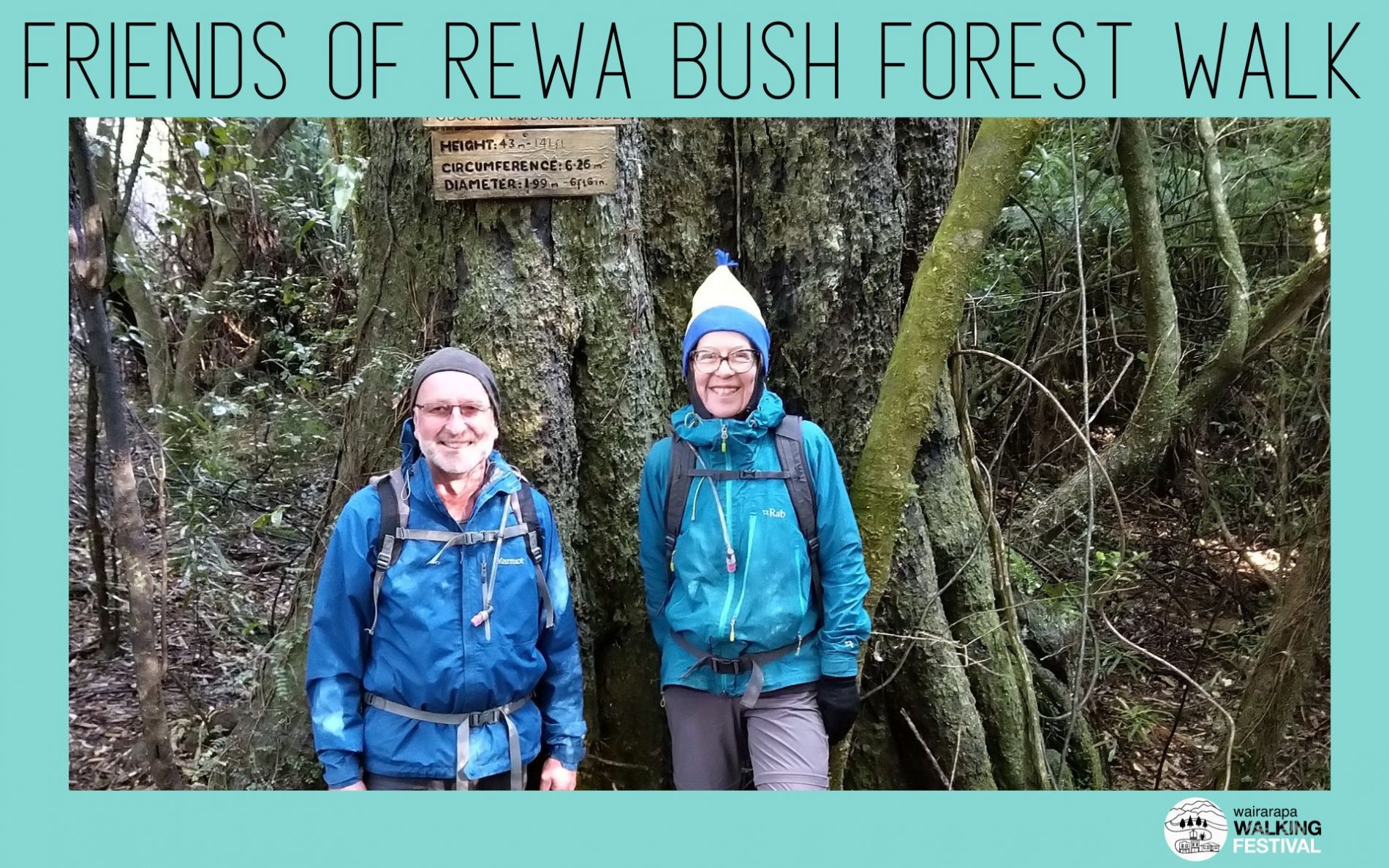 Thursday 17 November -1pm
FREE EVENT
Limited to 20 people – you must be registered to attend.
| | |
| --- | --- |
| Intensity Level? | Moderately hilly with slippery slopes and minor watercourse crossings |
| Child Friendly?  | Yes, under 14 with an adult |
| Dog Friendly? | No |
This walk has bus transport to the start. If you register for this walk, the driver will be expecting you. Enjoy the journey and the views!
Meet at 1pm, Tranzit, Masterton.
Friends of Rewa Bush will lead a walk among rimu, matai, kahikatea and totara, in this ancient forest which has only recently returned to being accessible to the public.
Hidden away from view behind plantation forest, this 1200 ha DOC reserve in the eastern Wairarapa hill country includes a large area of old growth forest – podocarps, broadleaf and beech. Friends of Rewa Bush have recorded long-tailed bats here recently. The shady forest interior is a relaxing antidote to modern stresses. We will take narrow paths through the bush so wear good footwear.
Length:
2 hours 2- 3km
Coordinating Club:
Friends of Rewa Bush