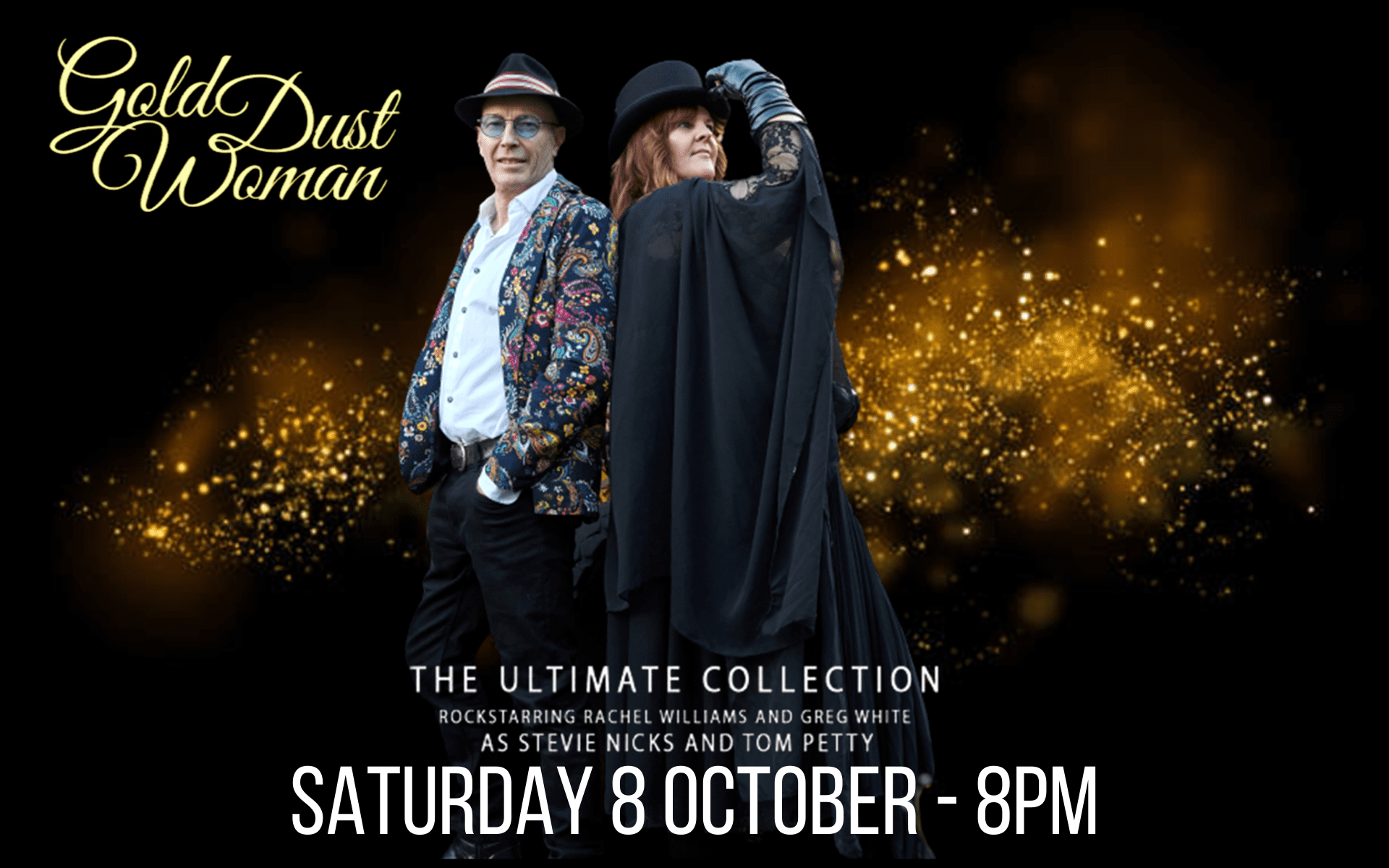 General Admission $49 + booking fees
GOLD DUST WOMAN – The Ultimate Collection, rock-starring Rachel Williams and Greg White celebrating the music of Stevie Nicks & Tom Petty.
Gold Dust Woman will take you on a journey through 50 years of Stevie classics and the greatest hits of Fleetwood Mac! Stevie joins forces with the legendary Tom Petty for a plethora of hits that will have you dancing all night long!
Backed by a world-class 8 piece band, these brilliant renditions of two amazing artists which will have you questioning if you're listening to the real deal!
Gold Dust Woman is an experience not to be missed!