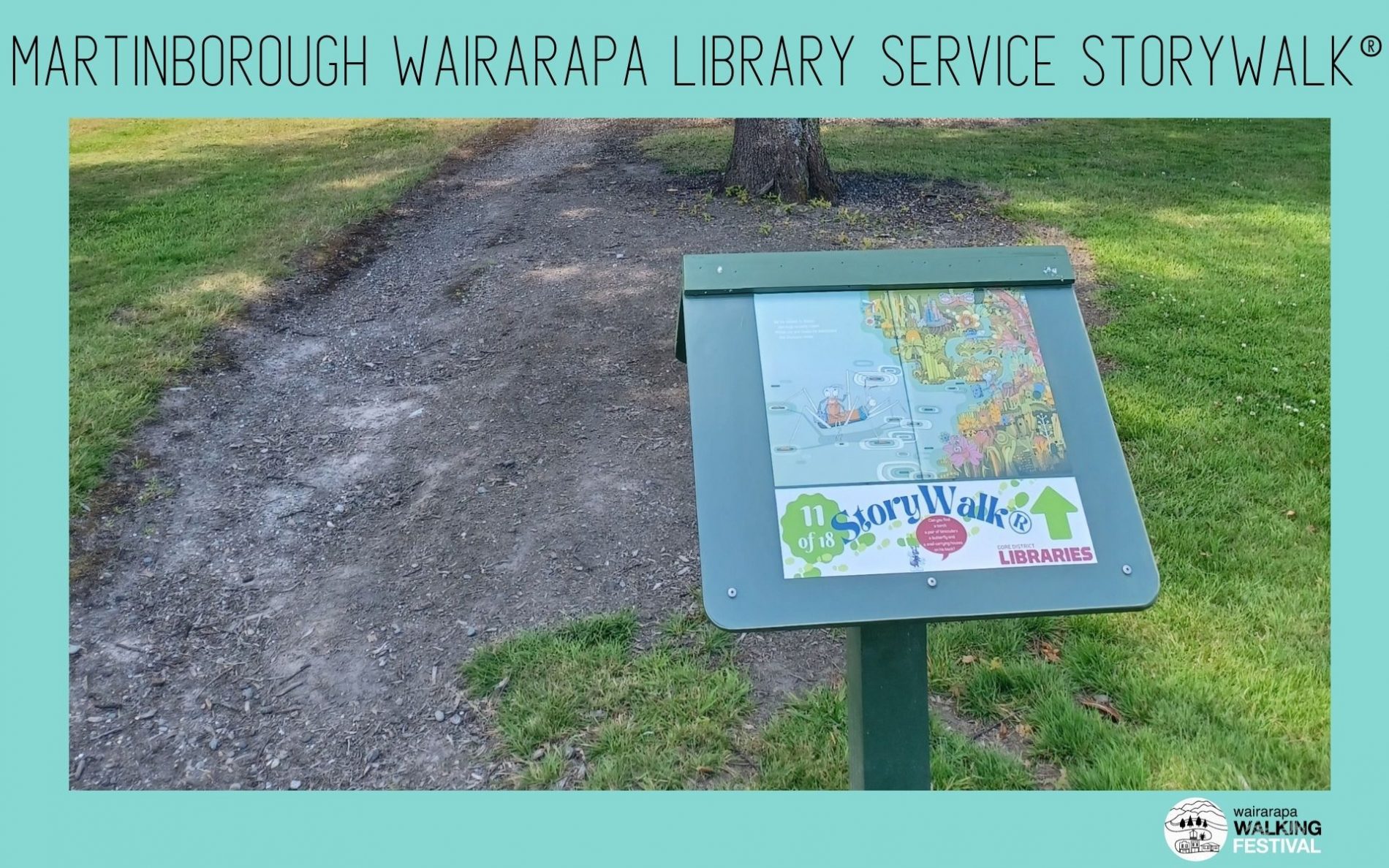 Wednesday 16th November and Friday 18th November
This is a free event however you must be registered. Walk limited to 20 people.
 A fun and innovative way for tamariki, whānau and friends to read, get active and take in the beauty of our parks. 
Pages from a children's book will be installed along a path in Considine Park, Martinborough. As you stroll along the path, you're directed to the next page in the story. Join us on the 16th for a group walk with your local librarian!
The StoryWalk® Project was created by Anne Ferguson of Montpelier, VT and developed in collaboration with the Kellogg-Hubbard Library. Storywalk® is a registered service mark owned by Ms. Ferguson."