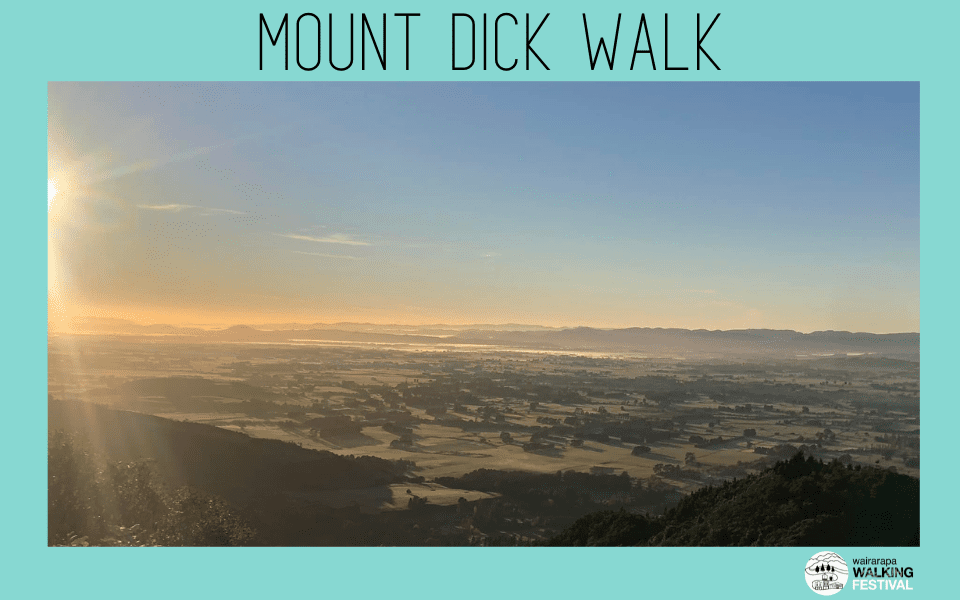 Wednesday 16 November – 5am & 12noon
FREE EVENT
Limited to 25 people per walk – you must be registered to attend.
| | |
| --- | --- |
| Intensity Level? | Intermediate |
| Child Friendly?  | yes – under 14s with a caregiver |
| Dog Friendly? | Lead only |
Join the Thrive Community Mt Dick summit and meet a welcoming group of people as you challenge yourself to ascend this local look-out.
A great get-fit option, with superb views, to ascend more than 300m to the summit of Mt Dick, at the edge of the Tararua Forest Park. Go at your own pace and feel supported by other enthusiasts.
Try an early start with Kylie to see the dawn or a more relaxed attempt at lunchtime with Rochelle.
This 520m mountain was named after Richard "Dickey" Sayers, who moved from Wellington with his family to the Wairarapa in 1859.
Location:
End of Dalefield Road, Carterton
Equipment:
Walking shoes/trainers, torch/headtorch for dawn walk
Length:
Approx.: 2 hours
Coordinating Club:
Thrive Community