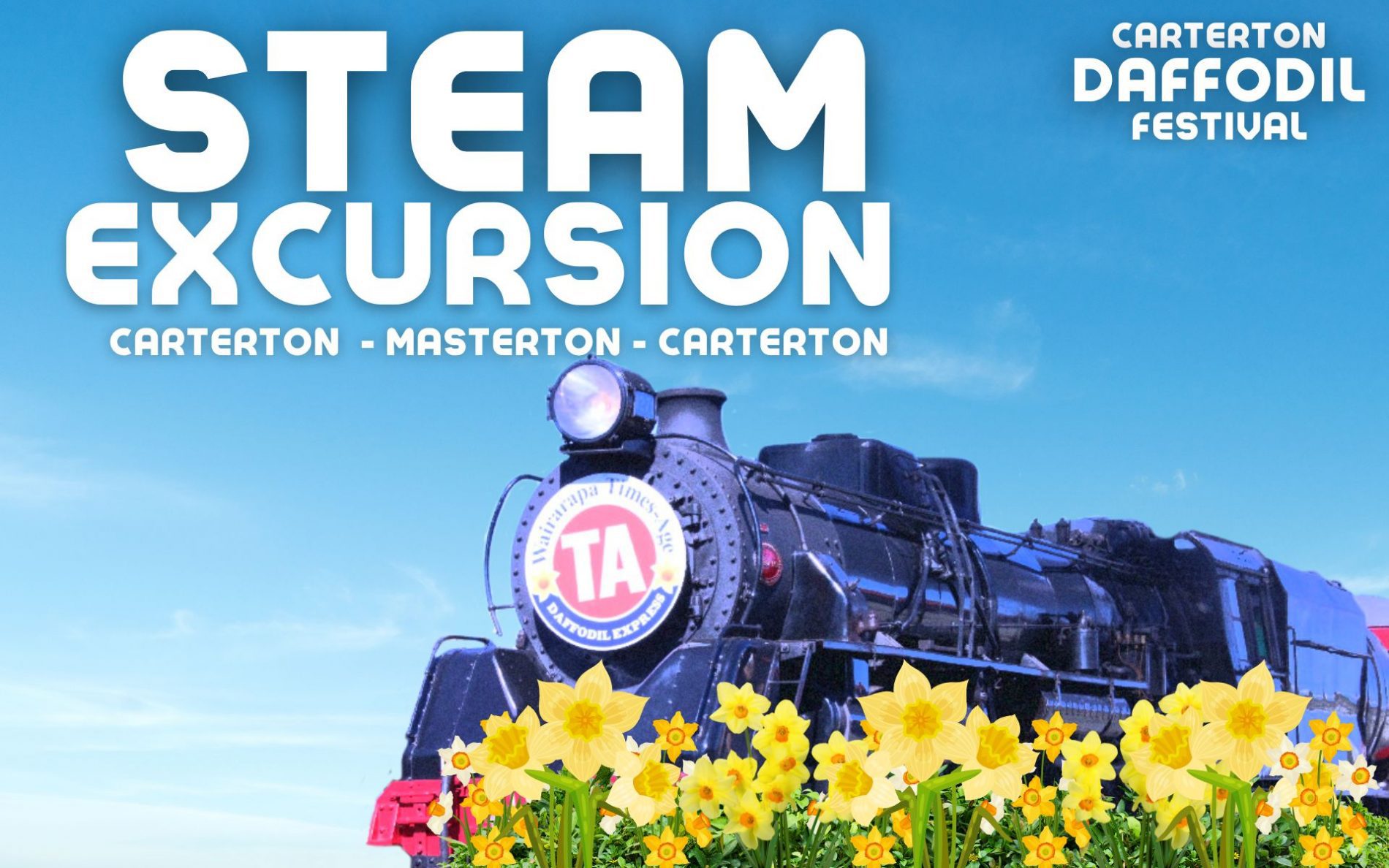 Sunday 11 September. 10.40am
Full schedule below.
Tickets $24.00 + Booking fees
Everyone's favorite short steam train excursion is back for the 2022 Carterton Daffodil Festival…tickets are very limited buy now to avoid disappointment! 
Time table:
Steam Train arrives in Carterton                10.40am           
Departs Carterton                                           10.50am
Arrives Masterton                                           11.15am
Departs Masterton                                         12.50pm
Arrives Carterton                                             1.15pm
Tickets all one price no half fares or discounts available.
Children up to 3yrs may travel "free on an adult knee" NOTE: only one child per knee allowed.
The layover at Masterton is 1hr 40 minutes  (100 minutes) this is necessary to detach the locomotive allow it to travel through Masterton rail yard to the turntable to be rotated to point South for the return to Carterton and re-attach it to the carriages. There will be some food vendors at Masterton station for passengers.
Parents with an "active" child (in the 3yrs category) may like to purchase a ticket for them. Parents may also benefit from taking a favourite book or game to amuse little people while waiting.
Note: Face Masks required as per Public Health Travel recommendations.