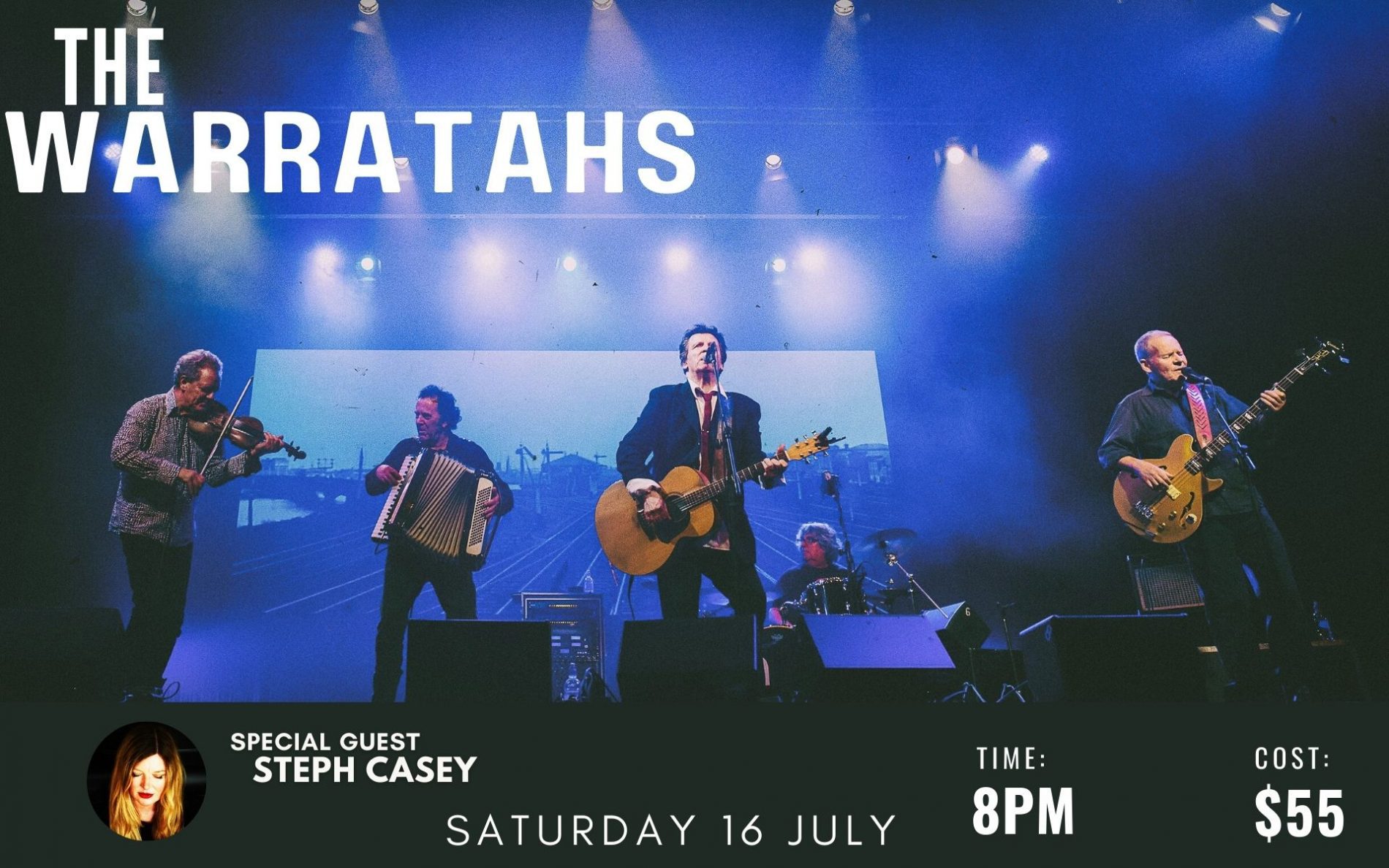 Early Bird: $45 + Booking fees
General Admission: $55 + Booking fees
Across their 7 albums, The Warratahs play a blend of Barry Saunders penned songs dipping into country, rockabilly, and folk. You might hear the odd cover but really its the sound that The Warratahs have made their own and its become part of the NZ landscape. Poetic lyrics skidding along on an exciting blend of accordion, fiddle drums, guitars and singing.
With special guest Steph Casey a Paraparaumu-based singer-songwriter who performs regularly both as a solo act and with her band.  Her songs were recently licensed for New Zealand Feature film "Poppy" funded by the NZ Film Commission which featured the Wairarapa's own Brent Gare!
It doesn't get any more #supportlocal and #keepnzmusiclive than this so book your tickets now – early-bird tickets just $45 – offer ends soon!