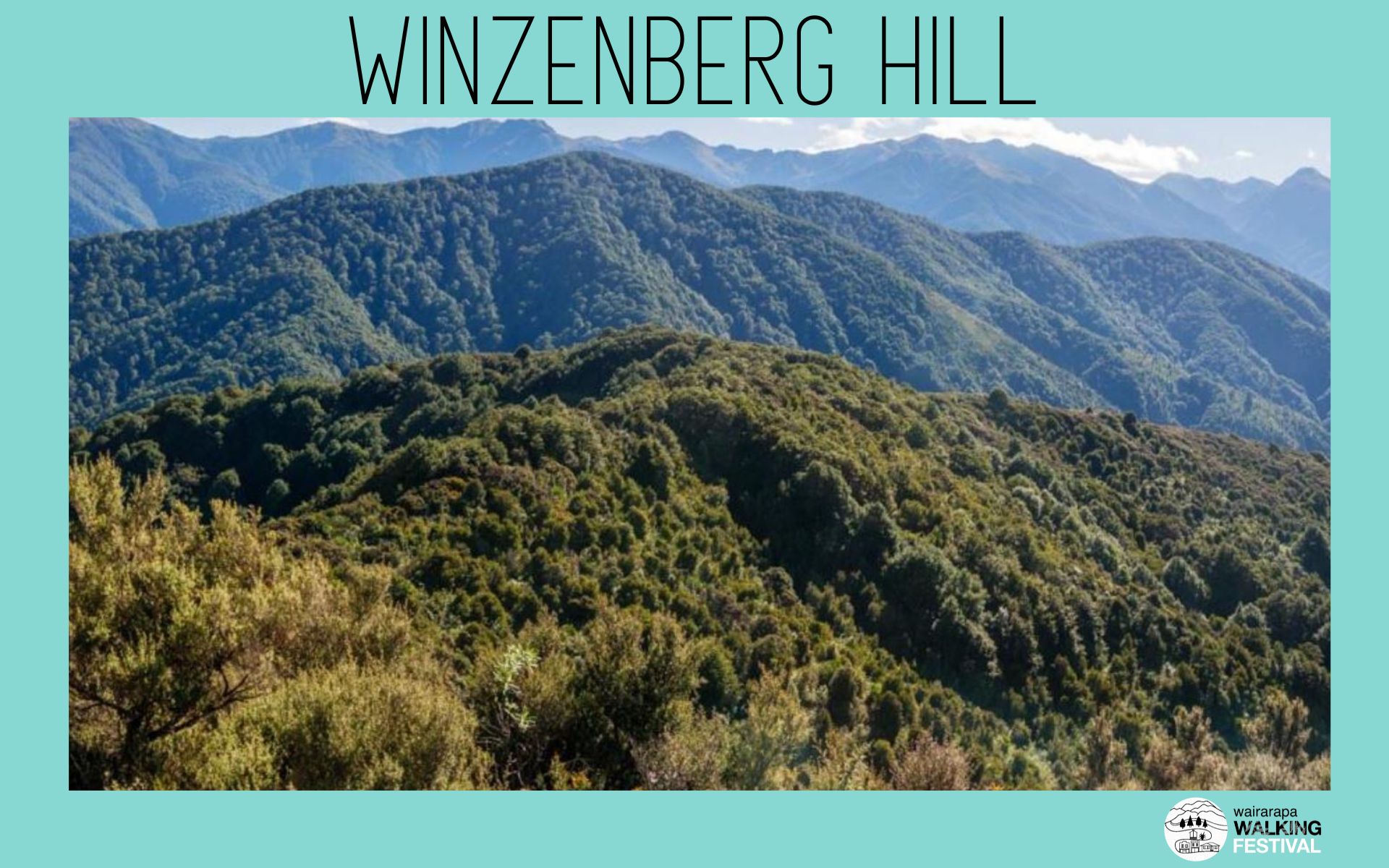 Saturday 19 November –  9:30 am
FREE EVENT
Limited to 20 people – you must be registered to attend.
| | |
| --- | --- |
| Intensity Level? | Intermediate – Hill ascent and descent |
| Child Friendly?  | Under 14 with supervision |
| Dog Friendly? | On lead only. |
Winzenberg Hill with South Wairarapa Tramping Club, whose members recently re-opened the track to the summit with its glorious views.
Meet at the Mt Holdsworth campsite.
The first kilometre is an easy walk on a graded track up a valley with a couple of minor stream crossings (wet feet never killed anyone). Then comes the hill with steep scrambly bits at first, followed by a steady climb through beech forest, breaking out into scrub with superb views (cloud permitting) of the eastern Tararua Range. The last half kilometre undulates gently, with little climbing.
Winzenberg Hill (misspelt on the map) is 729 m above sea level, involving a climb of a bit over 400 m from the camping area. Walking time for an average tramper is around 2 hours each way.
There will be morning tea and lunch stops.
South Wairarapa Tramping Club members enjoy tramps in the Tararua Ranges as well as some cycling trips, on most Saturdays as well as a monthly meeting in Greytown.
Location:
Mt Holdsworth campsite. End of Mt Holdsworth Road.
Equipment:
Good footwear, jackets, walking poles optional
Length:
Approx.:5 hours
Coordinating Club:
South Wairarapa Tramping Club