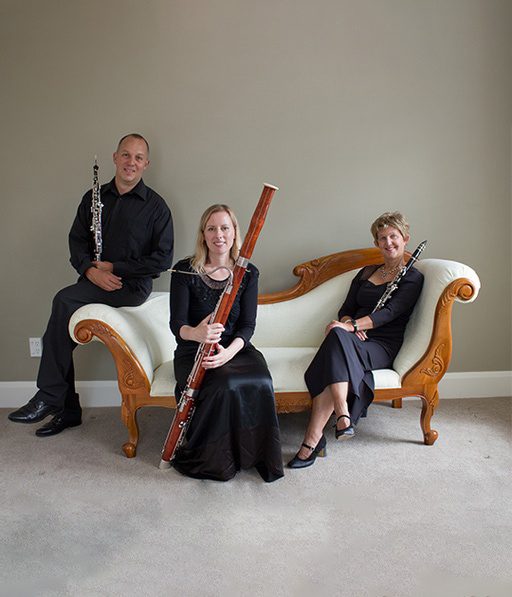 The combination of three reed instruments (an oboe, a clarinet, and a bassoon) forms a perfect blend of woodwind sounds. Our sonorous and portable reed trio can sometimes be heard at events and functions held around Wellington in a range of settings, including at Government House.
We are very pleased to be involved in Classical on Carterton and will be presenting music by famous composers such as Bach, Händel, and Mozart, as well as some enjoyable and lively contemporary pieces that draw on European folksong and Brazilian dance forms.
Repertoire
Bach, Händel, Mozart, contemporary European folksong and Brazilian dance forms.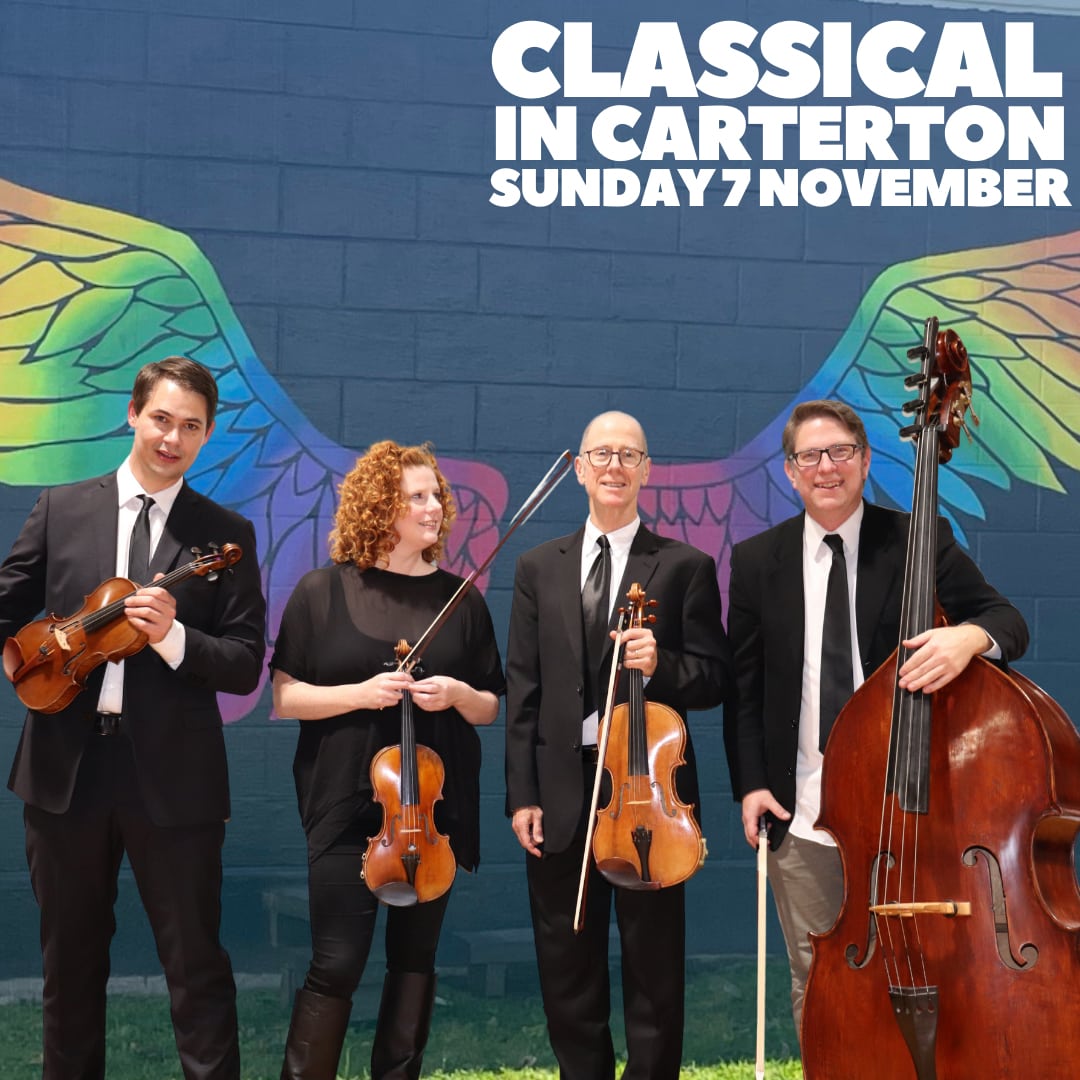 Forming in June 2020 for the first round of Classical on Cuba, the quartet is named after a rather self-evident source of inspiration.
With the intention of playing a broad range of music so that there will always be something to recognise, the Cuba Quartet encourages you to grab a cocktail, tap your toes, and perhaps even sing along to an eclectic mix covering Brahms to Beatles & Mozart to Led Zep!
Repertoire
An eclectic mix from Brahms to The Beatles, from Mozart to Led Zeppelin!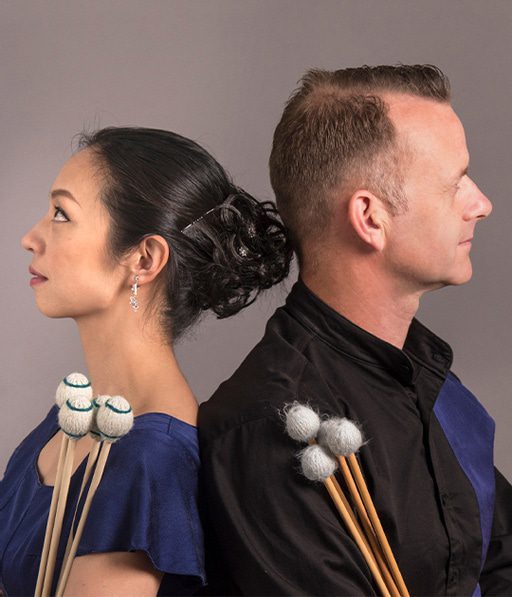 Double Shot are without doubt one of the most exciting ensemble groups of the programme and are absolutely not to be missed.
With Orchestra Wellington's Section Principal Percussion Jeremy Fitzsimons and the multi-award-winning international performer Yoshiko "Yoshi" Tsuruta, you can be assured the level of class on display will be supreme. A feast of percussion and a banquet of marimba melodies, this is the only type of Double Shot that leaves you wanting more.
Repertoire
A variety of percussion pieces, showcasing the marimba in all its glory.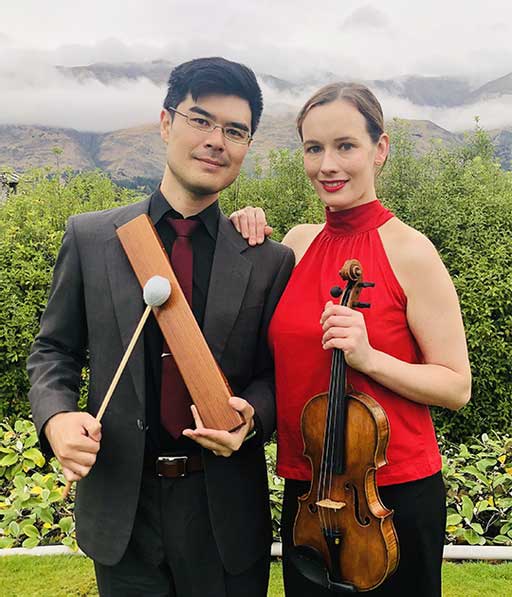 Ensemble Gô brings together New Zealand String Quartet's violinist, Monique Lapins and Japanese percussionist, Naoto Segawa.
They are both passionate to share music of contemporary composers from within New Zealand and from around the world. Ensemble Gô have participated in chamber music programmes and festivals in Hong Kong, New Zealand, Singapore, Japan and Australia, giving performances of diverse music.
In celebration of Piazzolla's 100th anniversary this year, Ensemble Gô will perform his most beloved Tango music arranged for violin and marimba.
Repertoire
Piazzolla Piazzolla Piazzolla!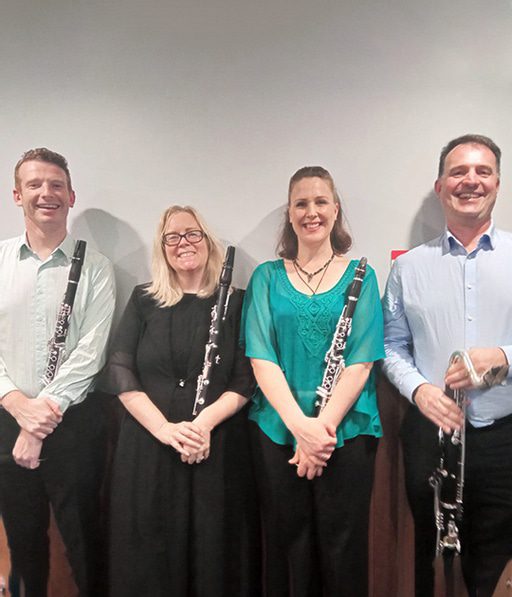 Our finest Wellington clarinets take you on an electric, not to mention eclectic, musical mystery tour from London in 1749 to modern-day South America.
Enjoy tapping your toes to one of the world's most popular wedding tunes, Handel's The Arrival of the Queen of Sheba, Mozart's sublime wind ensemble compositions, racy ragtime and Brazilian folk tunes.
Repertoire
Handel's The Arrival of the Queen of Sheba, Mozart's sublime wind ensemble compositions, racy ragtime and Brazilian folk tunes.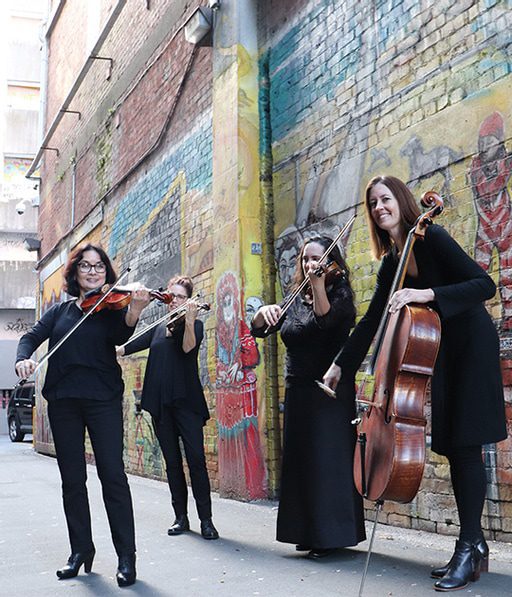 Korimako String Quartet is composed of four Orchestra Wellington players who enjoy bringing live string music to events and locations across the Wellington region.
These classically-trained musicians perform a wide range of repertoire – from Baroque favourites through to lush Romantic works, tangos, contemporary pop and much more!
Audiences at Classical on Carterton 2021 will be in for a treat as the quartet plays some hidden gems alongside more familiar works.
Repertoire
Baroque favourites, Romantic works, Tangos, contemporary pop.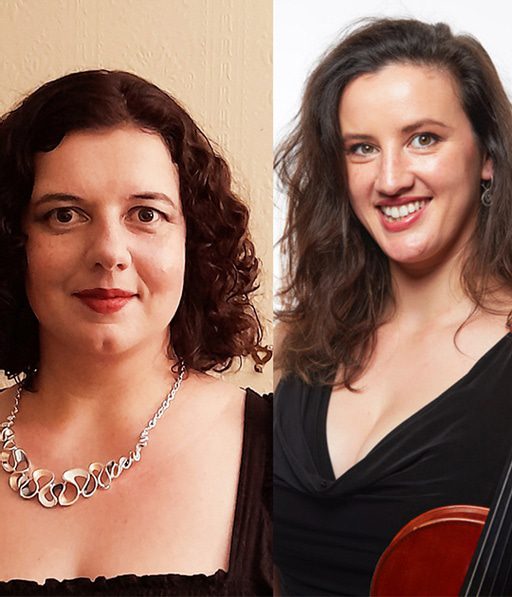 Following the Acheson sisters' "joyous and zany" (DMSReview) programme for viola and voice at Classical on Cuba in 2020, Sophia and Helen are back – with cellist Heather Lewis – for a twirl through fields and villages of time past.
The folksong-inspired programme includes selections from Bartok's famous violin duos arranged for cello and viola, duos by Rebecca Clarke, Berio's Black is the Colour of My True Love's Hair, and Three Songs on Old Texts arranged by Chris Adams.
Repertoire
Bartok's violin duos for cello & viola, Black is the Colour of my True Love's Hair, plus Joan Baezl, John Williamson, and the Longest Johns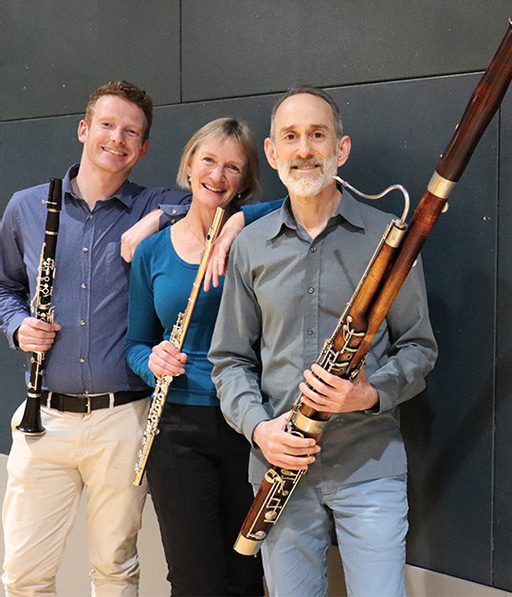 Te Hau Trio is a newly formed ensemble made up of three principal players from Orchestra Wellington's woodwind section: Karen Batten on flute, Nick Walshe on clarinet, and Preman Tilson on bassoon.
In addition to their work with OW, Karen, Nick and Preman can be found freelancing with orchestras and ensembles around Wellington and further afield, including the New Zealand Symphony Orchestra and the Chicago Lyric Opera Orchestra.
For their performance at Classical on Cuba, Te Hau Trio will be presenting works from throughout the ages, adapted, arranged or stolen for their unusual combination of instruments.
Repertoire
Reassembled and rearranged works from throughout the ages!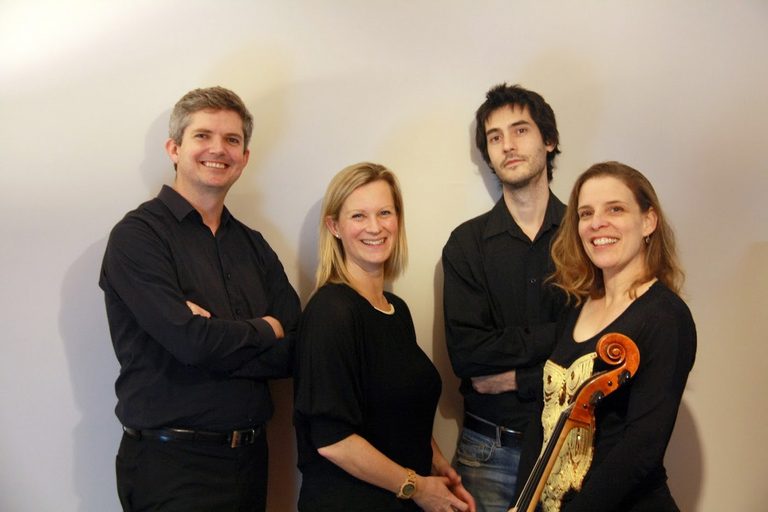 The Beatitudes comprises an almost unbeatable string combination of two violins, a viola and a cello. With Orchestra Wellington heavyweights Linden Barton, Chris van der Zee, Viv Stephens and Margaret Guldborg, this supremely talented yet effusively charming quartet are not one to be missed.
With tunes ranging from contemporary classic to classically classic, The Beatitudes are guaranteed to soothe you through the day's festivities.
Repertoire
A diverse range of classical pieces from throughout the ages – including Lady Gaga.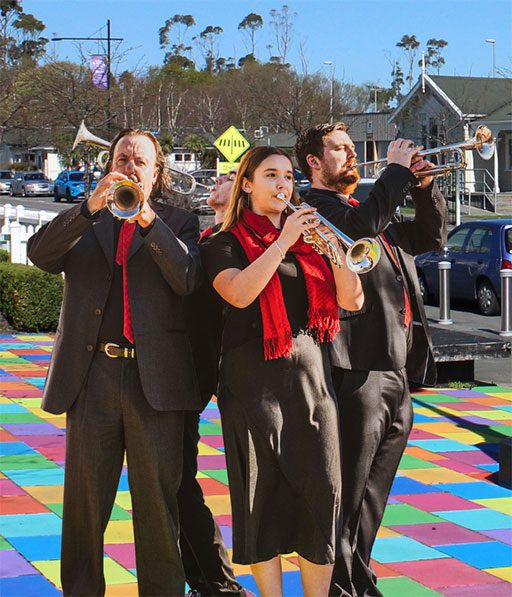 Playing at your local are four sensational trumpeters in an engrossing brassy bonanza with works by Paganini, Wagner and Schumann. Matt Stein, Matt Stenbo, Tom Moyer and Bella Thomas.
While playing their socks off in popular marches and fanfares they'll also include some lighter numbers for the kids or your inner child with Somewhere Over the Rainbow.
Repertoire
Well-known fanfares and marches, plus some family numbers including the unmistakable Somewhere Over the Rainbow.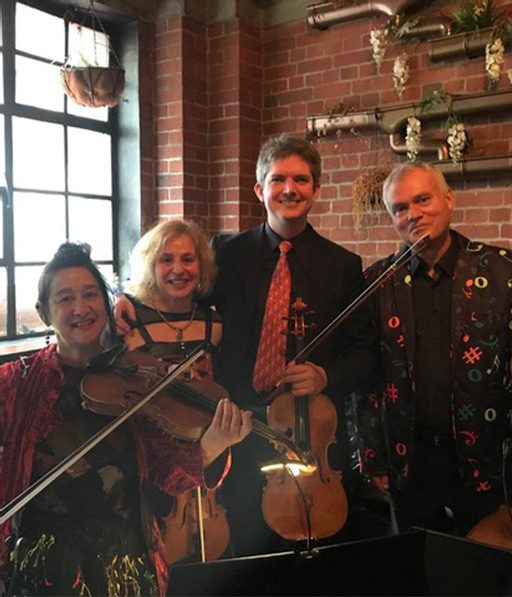 Tumeke will dazzle you with their contemporary take on traditional repertoire.
Be immersed in a world of Maori Waiata, swept away by the emotive sounds of Last of Mohicans, and rock out to the iconic hits of Queen.
With special guest Tim Whitta on drums (ex Strike.)
Repertoire
Last of the Mohicans and Queen!