What's going on at the Events Centre....
---
Sunset Cinema
Screening dates for 2017: Feb 3, Mar 3, Apr 7, May 5, June 9, July 7, Aug 4, Sep 1, Oct 6, Nov 3 and Dec 1
Sunset Cinema is back with a new year of astonishing international and local films, kicking off with our opening night party on Friday 3rd February!

Come along and be welcomed in by the glam-rock stylings of band "In for a Penny" and the delights of Paulownia wine, Regent 58 beer, home-crafted brew by Tony Faulkner, and Forecast Cider from Mela Juice, all complemented by home-made focaccia, pizza and other delicacies. Smiling people will gather to drink, eat, gossip and be merry in kicking off a new year of cinematic delights!

For 2017, all movies are moving to Friday evenings. Doors now open at 7pm and movies begin at 7.30pm. Depending on length, most nights we will show a short film before the feature.
Kokomai Creative Festival - Wairarapa
13-22 October
Creativity, arts and culture will take centre stage across the Wairarapa this October thanks to a diverse range of events being offered during the Kokomai Creative Festival, proudly supported by Trust House and Provincial Insurance.
More than 65 events across the fields of music, theatre, dance, visual arts, film and literature will be held at various venues including rural halls, churches, the Carterton Event Centre and parks from October 13 – 22nd 2017.
Visit the Kokomai website for tickets.
---
Wizard of Oz
Saturday 28 October 4-6.30pm, Sunday 29 October 4-6.30pm, Tuesday 31 October 6.30-9pm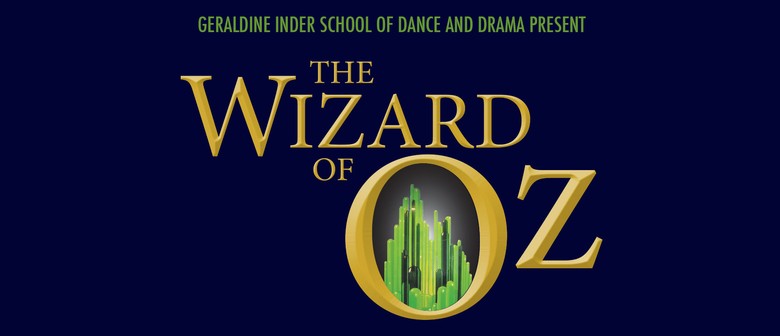 The Geraldine Inder School of Dance and drama proudly presents their own version of the classic Wizard of Oz. Perfect for the whole family to come and join Dorothy, Toto and friends on the journey down the yellow brick road to the Emerald City. Where dance and drama are intertwined along the way. This is an absolute community creative event showcasing the talent we have within our local region. costume designers, choreography, lighting and sound engineers all being involved. Tickets don't sit around so make sure you book your tickets today!
---
Bubbles and Inspiration
Thursday 2nd November, doors open at 6.15pm
Carissa Fairbrother is an Authorised Financial Advisor, local business owner and mother to 3. From her own experience, frustration and fear of raising 'entitled children', Carissa will share her financial expertise and practical tips on what we can do as parents/grandparents to assist the next generation to be resourceful, understanding and some-what sensible when it comes to money.
---
Diabetes Wairarapa Lunch by Pita Pit
Thursday 2nd November, doors open at 6.15pm
Cooking demonstration by Kiwi MasterChef Brett McGregor & entertainment by Ray Woolf and the Roger Fox Band!
Tickets for members and partners: $5; Other diabetics & partners: $10; General public: $15. Enquiries call 063774546 OR 0275774546 or
Email g.hicks©wise.net.nz
---
Operatunity: Have yourself a Merry Little Christmas
Tuesday 21 November, 11am
Music conjures up both the magic and madness of Christmas. We present much loved Christmas favourites, both old and new as our show is filled with the sights and sounds of Christmas. With our tradition of nostalgic old fashioned Christmas concerts and mad pantomimes, we will combine these two shows into our own special celebration with laughter and stunning music!
A concert where we will laugh and we will cry!
Our favourite artists will be on hand to present some special moments, co-owners Susan Boland and John Cameron, tenors extraordinaire Bonaventure Allan-Moetaua and Karl Perigo, fabulous Lynette Martin and Paul Carnegie-Jones on piano
---