What's going on at the Events Centre....
---
Sunset Cinema
Screening dates for 2017: Feb 3, Mar 3, Apr 7, May 5, June 9, July 7, Aug 4, Sep 1, Oct 6, Nov 3 and Dec 1
Sunset Cinema is back with a new year of astonishing international and local films, kicking off with our opening night party on Friday 3rd February!

Come along and be welcomed in by the glam-rock stylings of band "In for a Penny" and the delights of Paulownia wine, Regent 58 beer, home-crafted brew by Tony Faulkner, and Forecast Cider from Mela Juice, all complemented by home-made focaccia, pizza and other delicacies. Smiling people will gather to drink, eat, gossip and be merry in kicking off a new year of cinematic delights!

For 2017, all movies are moving to Friday evenings. Doors now open at 7pm and movies begin at 7.30pm. Depending on length, most nights we will show a short film before the feature.
---
Old Skool Ball
Saturday 26 August 6pm til late
Why should the kids have all the FUN? It's time for you to go to the BALL!

Arrive in style and win PRIZES for the most inventive mode of arrival, dress you and your partner in the ball outfit you wish you could have bought all those years ago - and win a prize for Prom King and Queen.

Photo booth available and a whole lot more!

Get in quick as tickets will go fast! EMAIL suzannemcanulty@mediaworks.co.nz for tickets.

$90 a ticket or $850 a table of 10. Tickets include pre-dinner nibbles, two course meal and wine/beer/non alcoholic drinks.

Bring along some cash to take part in the raffle and auction to raise funds forWellington Free Ambulance.
---
Wairarapa Candidates Debate
Wednesday 30 August 5.30pm
Come and listen to Wairarapas candidates debate prior to Septembers General election.
---
A Good Artful Man - A Friends of Rathkeale Fundraising Event
Saturday 2 September 7pm.
This event was a sell out success in 2013. Rathkeale boys, Old Boys, staff, and dads have created artistic masterpieces to be auctioned. Enjoy an evening with great local wines, delicious food and a fun Art Auction in support of the proposed Sport HQ at Rathkeale. Tickets available from the school office or friends©rathkeale.schoo.nz
---
New Zealand String Quartet - Dangerous Liaisons
Friday 8th September 7.30pm-9.30pm.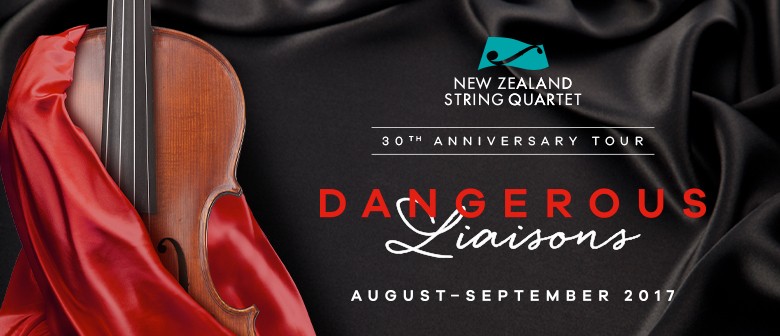 Join us on our 30th-anniversary tour for a concert filled with passion, yearning, joy and heartache. Our 'Dangerous Liaisons' programme explores themes of love and desire and will take you on an emotional journey through some of the great works of the repertoire.
Romeo and Juliet's tragic love story serves as the inspiration for the young Beethoven's first string quartet, and Bartok's unrequited passion for a virtuoso violinist lies behind his own first foray into the genre. On a happier note, Schumann's quartet celebrates the composer's triumph over parental opposition to marry the love of his life.
A word of warning: this will be an intimate affair and the music may steal your heart!
Programme:
Beethoven: String Quartet no 1 in F, op 18/1
Bartok String Quartet no 1 in A minor, Sz.40
Schumann: String Quartet in A, op 41 no 3
This concert is general admission (no pre-allocated seating).
Subject to ticket demand, door sales may also be available on the night.
---
The Sound of Music
Saturday30 September 3pm-5pm and 7pm-9pm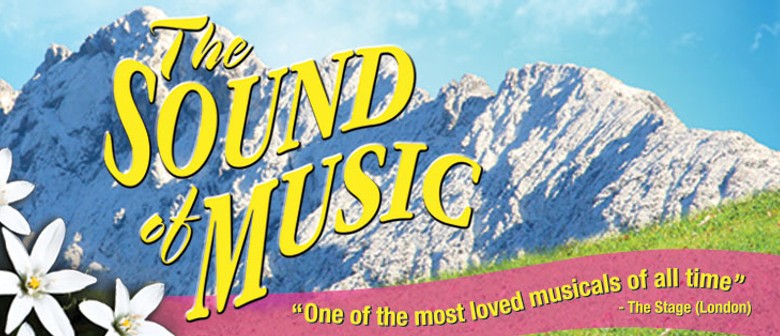 One of the world's best-loved musicals, THE SOUND OF MUSIC, will tour New Zealand this September and October.
This legendary Rodgers and Hammerstein musical features an unforgettable score that includes some of the most famous songs ever performed on the musical stage including "My Favorite Things", "Edelweiss", "Do-Re-Mi", "Sixteen Going on Seventeen", "The Lonely Goatherd", "Climb Ev'ry Mountain", and the title song "The Sound of Music".
THE SOUND OF MUSIC tells the uplifting true story of Maria, the fun-loving governess who changes the lives of the widowed Captain von Trapp and his seven children by re-introducing them to music, culminating in the family's escape across the mountains from Austria.
The musical originally premiered on Broadway in 1959 to record-breaking advance ticket sales, where it won eight Tony Awards - including "Best Musical". The show opened in London in 1961 and became the longest-running American musical of its generation. The 1965 Hollywood film, which starred Julie Andrews and Christopher Plummer, won five Oscars, including "Best Picture", and quickly became the highest-grossing film in history. Even today, THE SOUND OF MUSIC remains the most successful movie musical in history.
Since the turn of the 21st century, the enduring magic of THE SOUND OF MUSIC has lead to major productions around the world, giving testament to its title as "The World's Most Popular Musical".
---
Kokomai Creative Festival - Wairarapa
13-22 October
Pre-sale tickets will be available to Friends of Kokomai, Patrons, Business Partners and Sponsors from 5pm 29 August
More details to come soon!
Visit the Kokomai website